Who are the people at Moutere Caravans?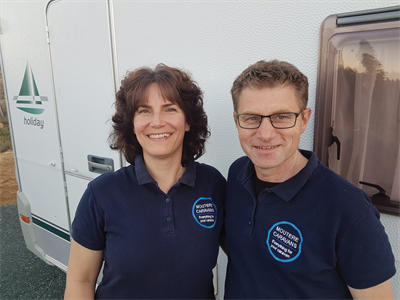 Corinne and Frank Lindemann-Roth moved to New Zealand from Switzerland in December 2007. They have two adult children.
Corinne and Frank have started up the company in 2010 and still own and operate Moutere Caravans.

The family have enjoyed many camping and caravanning holidays themselves in various places in Europe, Australia and here in New Zealand.

They are very passionate about what they do and they deliver outstanding Swiss customer service combined with efficiency and attention to detail.

They believe in fair business, exceptional customer service and are honest and reliable.

Moutere Caravans pride themselves on having huge product knowledge, not only about the German and English built caravans but also about the parts, appliances and accessories they sell. Corinne and Frank are always happy to answer questions clients may have and explain the correct use of an appliance or product.

They enjoy gardening, walks on the beach, spending time with their family and love when they can make their clients happy by providing them with great products and service.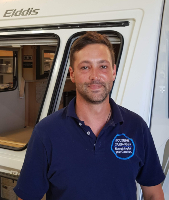 Matthew
Matthew Morrison joined the Moutere Caravans team at the start of 2022 as a caravan technician in the workshop.
Matt has a keen interest in caravans, camping and the outdoors. In his spare time Matt loves fishing, going for motorcycle rides and working on various mechanical projects.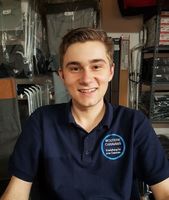 Lukas
Lukas Lindemann is back working at Moutere Caravans after he has recently finished his Bachelor of Aviation Management degree at Massey University in Palmerston North.
Having grown up with and around caravans, Lukas has great product and industry knowledge of caravan parts and accessories.
Lukas's primary role involves assisting in the office and shop. Aside from this, Lukas also manages the online side of our business including our website and online shop, most of which he has built and designed himself.