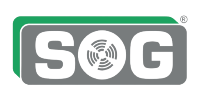 What is SOG?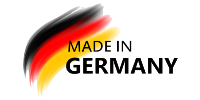 Nobody is a fan of unpleasant odours, especially not when on holiday and definitely not in confined living spaces such as those found in motorhomes and caravans. Now imagine being able to go to the toilet in your motorhome or caravan and be welcomed by nothing but the freshest of air! For users of a SOG system, this dream is nothing but an everyday reality. Through the use of an electrically powered ventilator, SOG is able to remove any odours coming from the toilet and is also able to completely eliminate the need for toilet chemicals. This makes SOG good for both the environment and your wallet.
The company SOG Systeme GmbH & Co.KG, which was founded in 1994, uses its many years of development and experience to offer different ventilation systems for the optimisation of cassette toilets. The main objective of the company's systems is to enable caravan and motorhome toilets to be used without chemicals while also increasing the comfort of using such toilets by eliminating odours.
SOG Systeme GmbH & Co.KG produces all of its systems and components in accordance to high quality standards at its own manufacturing facilities located across Germany. This makes SOG proud to be made in Germany for over 25 years.


How does SOG® work?
SOG® uses a specially developed small high-performance ventilator that automatically turns on when the toilet's gate valve is opened to create negative pressure in the waste holding tank.The resulting suction (in German, "Sog", which gives the SOG® system its name) at the gate valve opening causes fresh air to be sucked into the system before being filtered to the outside together with the odours produced when the toilet is used. This flow of air acts as a seal and fully prevents any unpleasant biogas from escaping from the tank. After the ventilator has automatically switched off, the unit continues to provide ventilation to the outside and a closed system on the inside.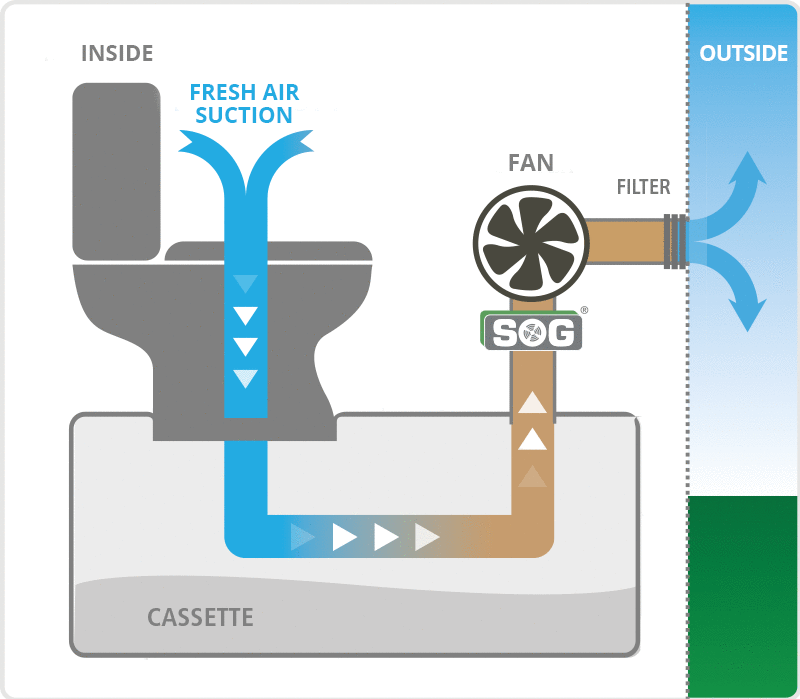 Watch the short video below to find out the benefits of having a SOG system:
Three different ways to install a SOG kit: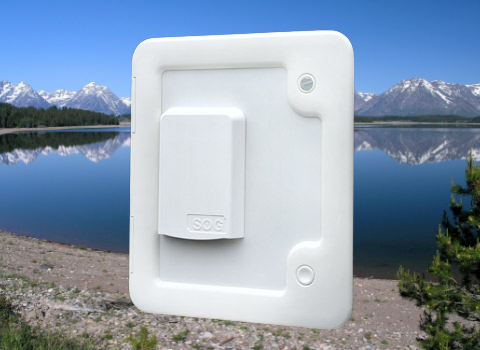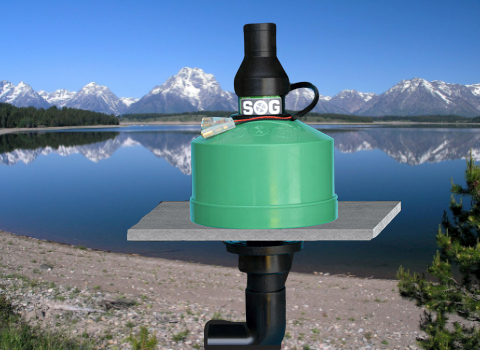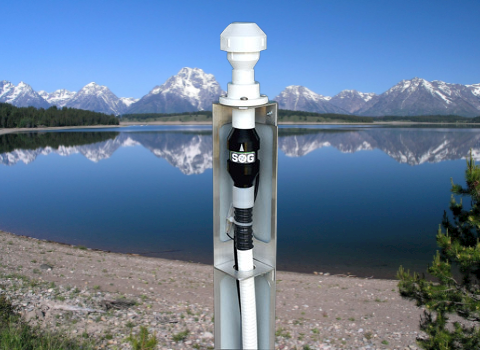 A SOG system available for every cassette toilet: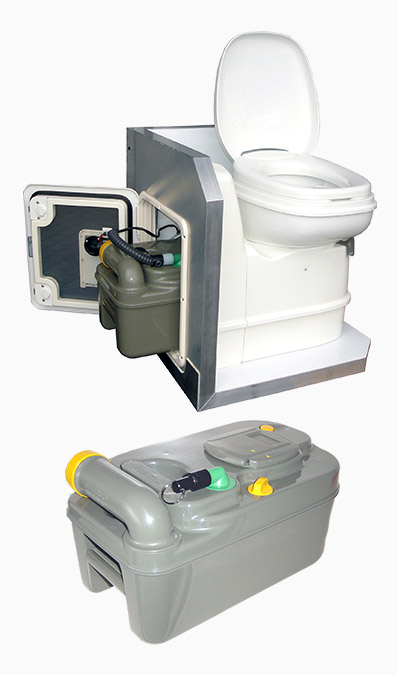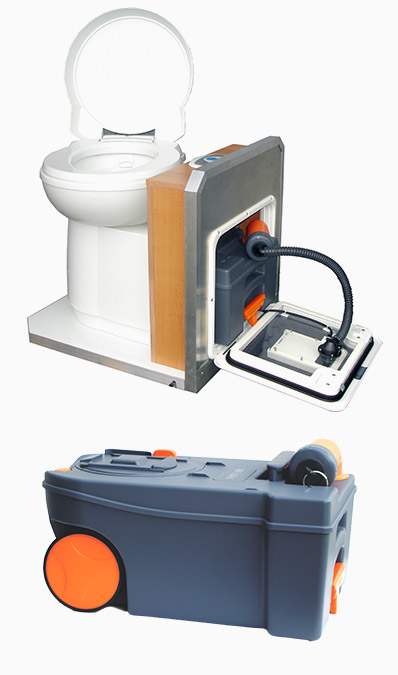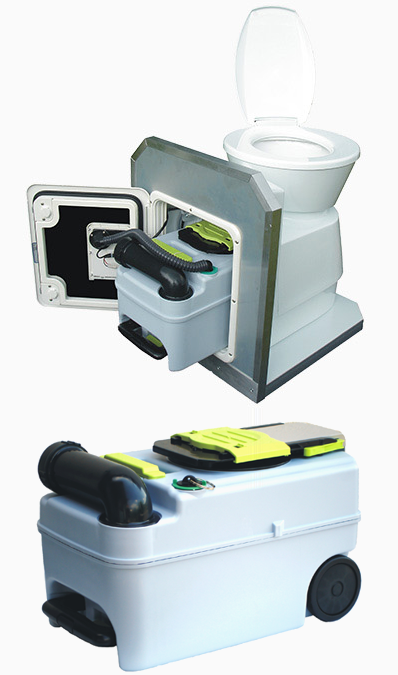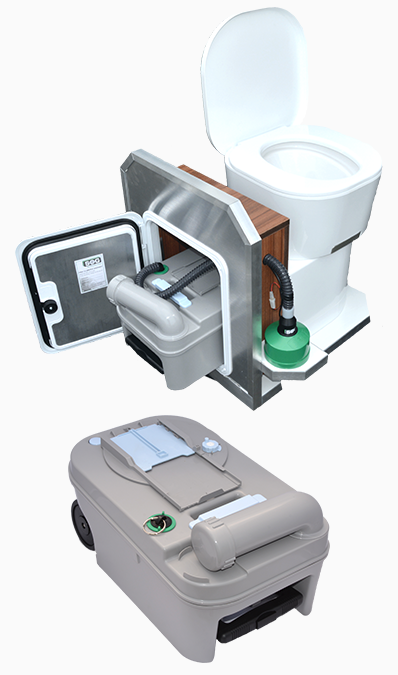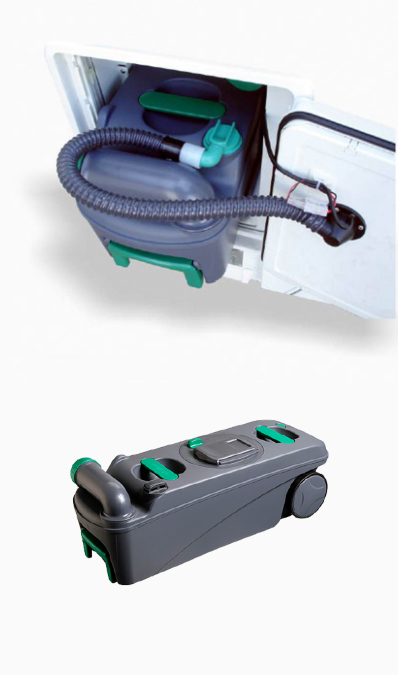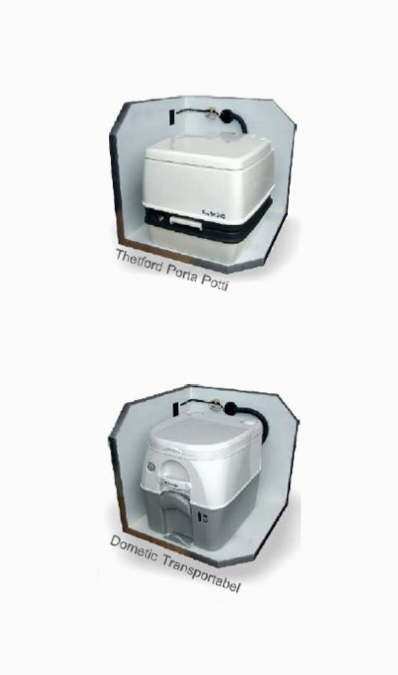 Purchase a SOG kit today - how it works:
Having only become a distributor for SOG products in New Zealand in early 2021 we are currently still in the process of building up our stock levels of SOG products. While we already have quite a number of products in stock there are still a handful of SOG products that we currently do not have in stock.
Because of this you will find the SOG products in our online shop listed under two different categories: SOG Products/Kits (in stock) and All SOG Products/Kits (Not in stock). The products listed under the "in stock" category are all in stock and available for immediate dispatch. Products on the other hand that are listed under the "not in stock" category are not currently stocked and will need to come in from Europe. When you purchase a product from this category it will be sent with the next available shipment from Europe which can take anywhere from 2 weeks to 3 months depending on shipments coming in.
We therefore recommend you first check out the "in stock" category to see if your desired product is in stock and if you are unable to find your desired product there then please check under the "not in stock" category.
We are able to install any SOG kit to your toilet in our workshop in Mahana. For more information regarding this installation service and the costs involved please see the Workshop page.
If you would like to install a SOG kit yourself, all SOG kits come with installation instructions and you can find further resources on the internet (YouTube etc.) to help guide you through the installation process.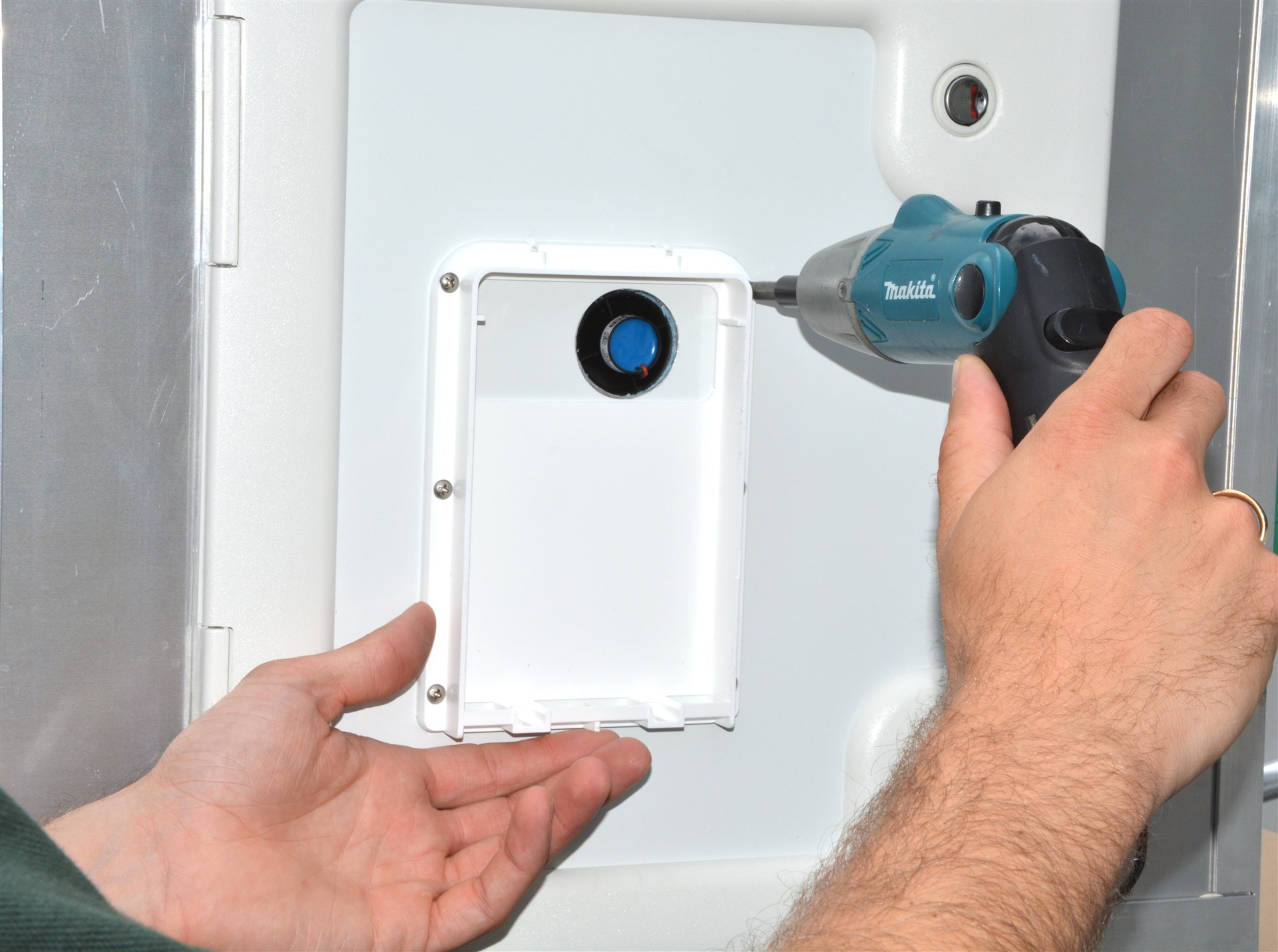 Frequently asked questions
Does the SOG fan motor run continuously?
The ventilator fan is only activated when the toilet slider valve is opened and turns off when the slider valve is closed after use.
Are toilet chemicals still required with a SOG system?
With a SOG system chemicals are no longer required which makes your cassette toilet chemical free! The only toilet chemicals you may still want to consider using are cassette cleaning products such as the Dometic Tank Cleaner to give your cassette a clean out every once in a while.
How much power does a SOG system consume?
The 12 volt fan has a power consumption of 0.84 watts. It only consumes power when in use!
How often does the filter need replacing?
For the SOG® Door model and the SOG® II Floor model it is recommended to replace the filter once a year. For the SOG® Roof model there is no filter so it is virtually maintenance free.