Froli Standard Round Wheel Leveller for Caravan/RV
Due to the lock down our shop and workshop in Mahana is closed until further notice.
Our online shop will stay open during this time allowing you to browse and to place orders.
Any orders placed during this time however will only be sent out once the courier services are running back to normal in a few weeks time as our services and products are not considered "essential".
We will keep you updated on any changes.
We wish you all the very best, stay safe and healthy!
We look forward to seeing you all again once things are looking brighter again. Take care!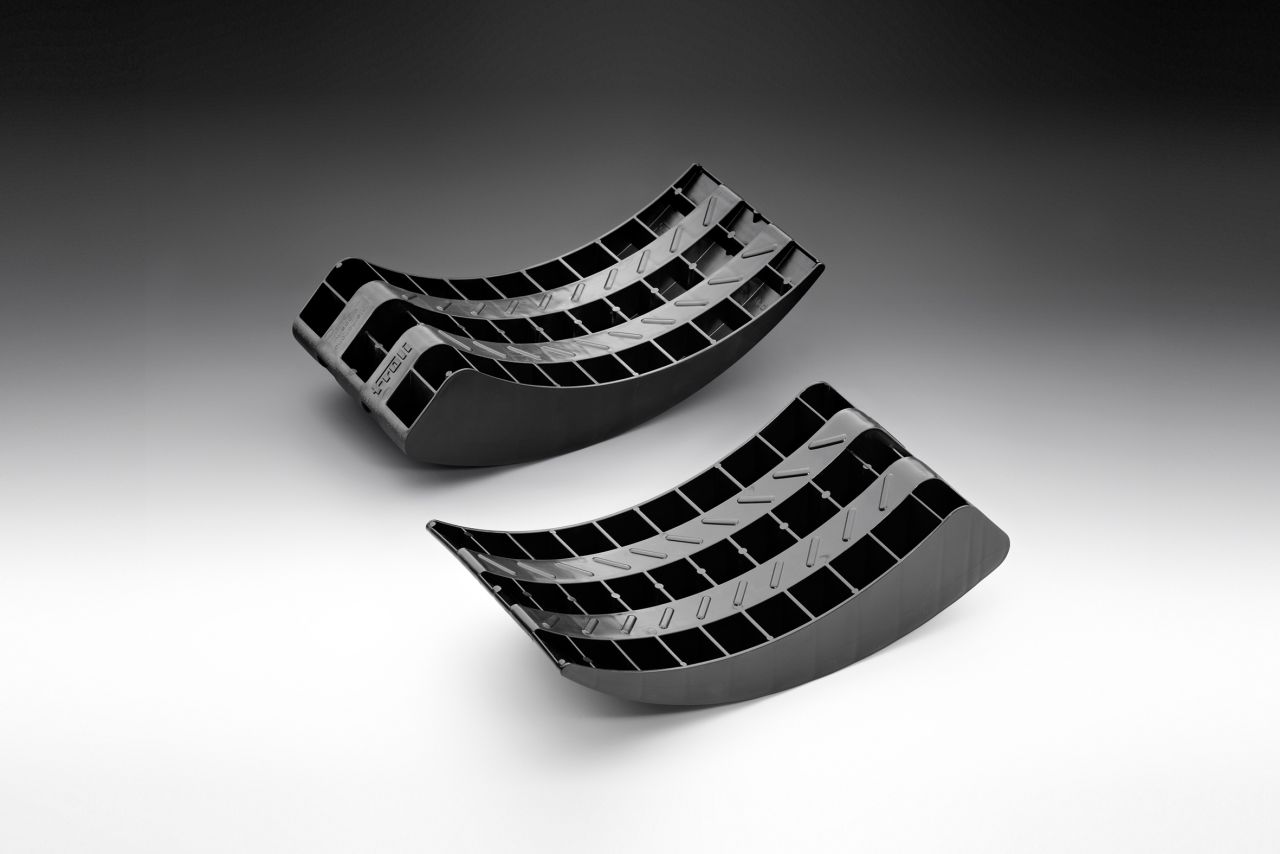 Innovative Round Wheel Leveller that can do more than the other, allows continuous access and tyre saving parking.

Easy continuous access (up to a maximum height of 100mm) and ideal tyre protection.

Perfect load balancing; the leveller cannot slide away and the vehicle does not slip off.

- Suitable for vehicles up to 5T
- No access aid required.
- Provides stability for your vehicle.
- 2 Piece Kit
- Carry bag included
- Approved for wheels up to 700mm diameter.
- PLEASE NOTE: Minimum ground clearance of 280mm required
- Dimensions (W x D x H): 47.4 × 23 × 10 cm
- Weight: 3.3 kg

Please see our other listings for the Mini version.
Please note: When purchasing multiple products our website may calculate shipping costs wrong which can result in shipping costs being dispayed as too expensive.
If you feel that the multiple products you would like to purchase are having shipping costs calculated wrong, please get in touch with us so that we can charge you the right amount of shipping.
View your shopping basket or browse other items.
Contact Details
Request More Information
Details of the product above will be automatically included with your enquiry.
Other products you might be interested in