HEAVY DUTY DOUBLE STEP FOR CARAVANS AND RV'S, UP TO 200 KGS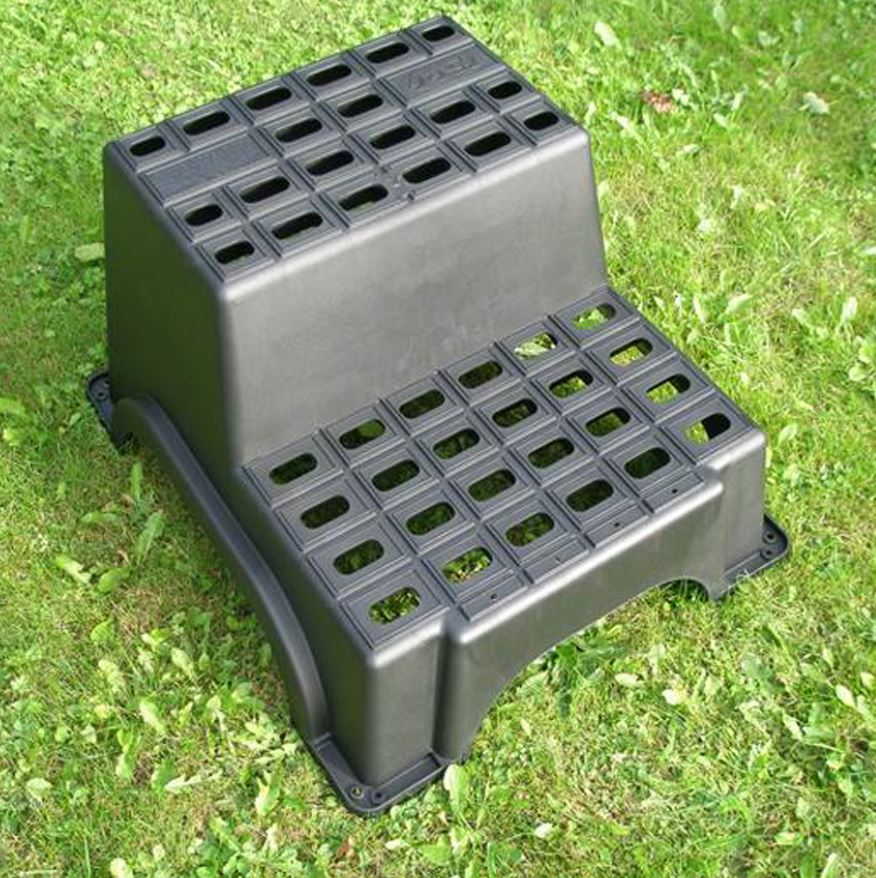 Classical doublestep for caravans and motorhomes.
Durable and resilient.
Equipped with anti-slip surface.
Rubber feet ensure a firm stand even on tarmac.
Made of 100 % recyclable materials.
Colour: grey
Size: 53 x 61 x 38 cm
Made for a weight load up to 200 kgs!
Weight of step: 3 kgs
We also sell the single version of this step under another listing. Thanks.