AL-KO Corner Steady Stabiliser Leg Compact 800 Long
Due to the lock down our shop and workshop in Mahana is closed until further notice.
Our online shop will stay open during this time allowing you to browse and to place orders.
Any orders placed during this time however will only be sent out once the courier services are running back to normal in a few weeks time as our services and products are not considered "essential".
We will keep you updated on any changes.
We wish you all the very best, stay safe and healthy!
We look forward to seeing you all again once things are looking brighter again. Take care!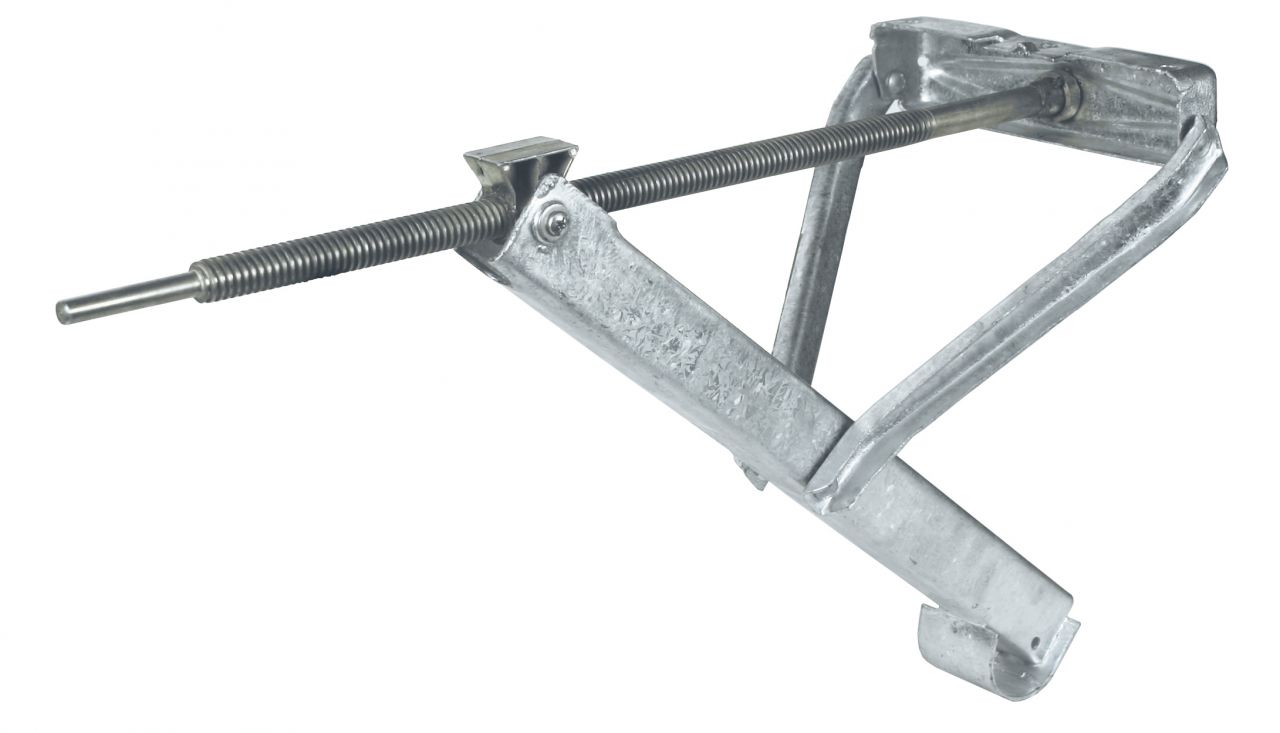 For More Stability on Any Surface

-Stable
You can rely on AL-KO even at the destination: Numerous components ensure that you can park your caravan comfortably and securely.

-Easy to Install
Installation pockets provided on the Alko chassis allow a quick and easy assembly. One side is plugged-in, the other side is fastened to the caravan floor with two screws.

-Sturdy
Caravans can achieve up to 20 % more stability with AL-KO corner steadies. The steadies are particularly stable due to their pressed profiles, angled side struts and strong, rolled trapezoidal thread spindles.

-High-quality Corrosion Protection
Due to the hot galvanising in a high layer thickness, the corner steadies are virtually indestructible.

Specifications:
Type: Al-Ko Compact 800 long
Perm. Gross Weight: 1600 kg
Height from Ground: 500 mm
Max. Load: 800 kg
Overall Height: 100 mm
Weight: 3.6 kg
Please note: When purchasing multiple products our website may calculate shipping costs wrong which can result in shipping costs being dispayed as too expensive.
If you feel that the multiple products you would like to purchase are having shipping costs calculated wrong, please get in touch with us so that we can charge you the right amount of shipping.
View your shopping basket or browse other items.
Contact Details
Request More Information
Details of the product above will be automatically included with your enquiry.
Other products you might be interested in